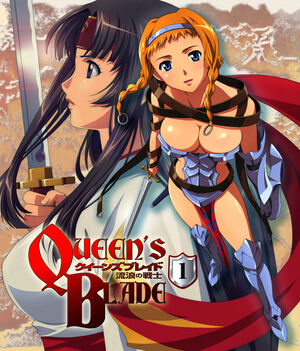 The 1st anime season of the Queen's Blade series, "Queen's Blade: Wandering Warrior" (クイーンズブレイド 流浪の戦士 Kuīnzu Bureido: Rurō no Senshi) is licensed by Media Blasters as "Queen's Blade: The Exiled Virgin". In the english version, the episodes of the first season is split into three volumes, with four episodes in each volume. The next season is Queen's Blade: Inheritor of the Throne.
Episodes
Main Story
Omake
(Everyone Appears - Gainos Academy Rampage!)
Community content is available under
CC-BY-SA
unless otherwise noted.