This is by far, my best blog post~
Sigui: Yep~
I finally got my FIRST Queen's Blade visual combat book! And, of course, it's Sigui's!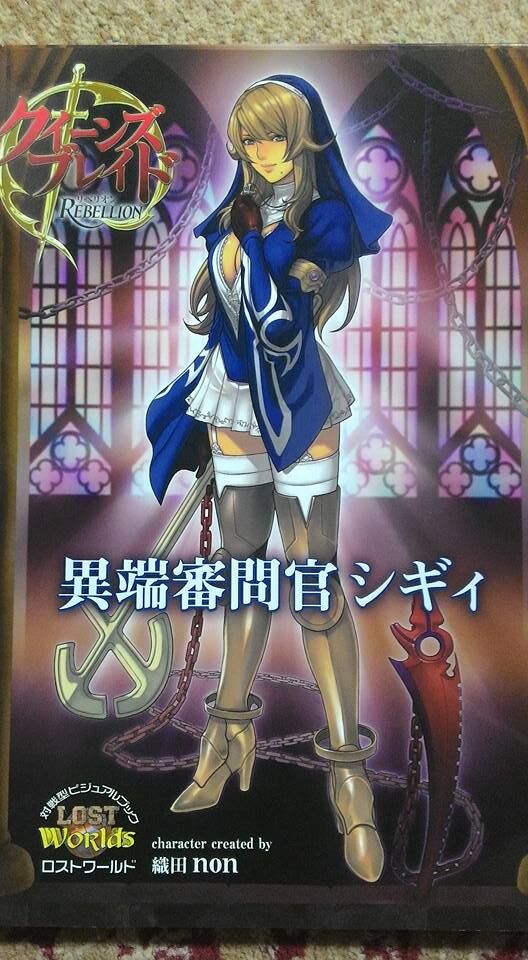 Reaction: The book is in a great condition even though it was released in 2009. The art in real life is even more awesome than the scanned ones here on the wikia (no offense lol). And of course, Sigui, you are looking beautiful as always, babe~
Sigui: Thank you, druid~
I ordered this on Amazon Japan. Queen's Blade official website directed me to Amazon Jp to purchase this. I'm buying another two illustration books, which are Vanquised Queens 2 (Limited Edition) and... I'm not sure if this is the correct title, but according to the translator. The title is Queen's Blade Rebellion Yoshitoshi Senki Kessen Hen (Normal Edition). I did some research and the closest correct title is Queen's Blade Rebellion Bitoshi Senki. Feel free to correct me, though.
Well, that's all for this blog post~